Keep cool while you worK – A
irconditioning By Viesa!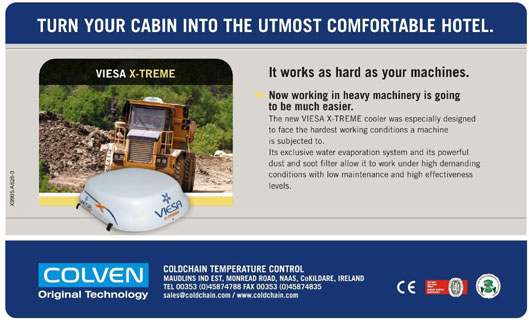 Airconditioning without the engine running.

Low power consumption - only 4 Amps ( 24V)
No expensive gas leaks or compressor failures - unit uses water for cooling.
Unlike other systems it allows fresh air into the cab.
Remote control fan speed and on / off controls.
Same day installation.
Models stocked for vehicles with or without sunroof.
Environmently friendly - uses no refrigerant - Not affected by the proposed phase out of R134a.
2 Year Warranty.
Complete technical and spare parts backup from Coldchain.
Work efficiently with Viesa!