Save your engine! Keep your cool with a Viesa.
The Intelligent 12 Slimline Model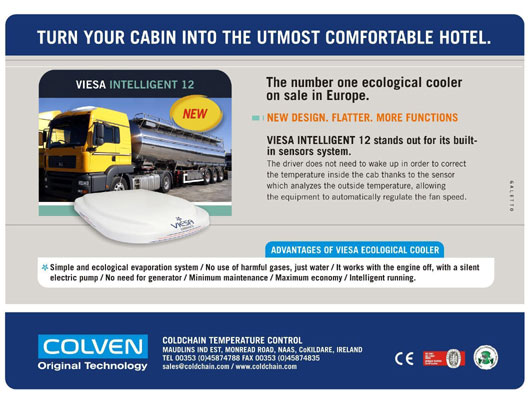 Airconditioning without the engine running.
Low power consumption - only 4 Amps ( 24V)
No expensive gas leaks or compressor failures - unit uses water for cooling.
Unlike other systems it allows fresh air into the cab.
Remote control while lying in the bunk.
Same day installation.
Models stocked for all major truck Manufacturers: Scania, Volvo, Mercedes, DAF, MAN, Iveco etc.
Environmently friendly - uses no refrigerant - Not affected by the proposed phase out of R134a gas.
2 Year Warranty.
Complete technical and spare parts backup from Coldchain.
Dimesions for the Viesa Intelligent 12 Model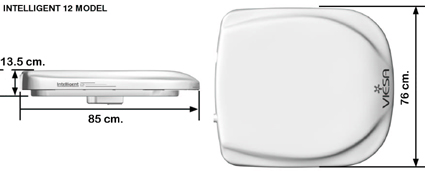 Click here for operational instructions for the Viesa Intelligent 12
Sleep well with Viesa. – Drive Safely and refreshed!